Check out the competing companies at Venture Madness. Great energy, lots of innovative business concepts with considerable upside potential. Needless to say, things are hopping in Arizona! It is very interesting to see how many Tucson companies participated — NONE! Given our talk and hype about entrepreneurship you'd think we'd have a presence. Par for the course!
But wait!!!! There's more!!!!! According to Bloomberg Markets "Most Innovative States" rankings for 2016, Arizona has jumped 4 spots to #15 in the country. Individual category rankings position Arizona at #6 in Tech Company Density and #10 in STEM Concentration.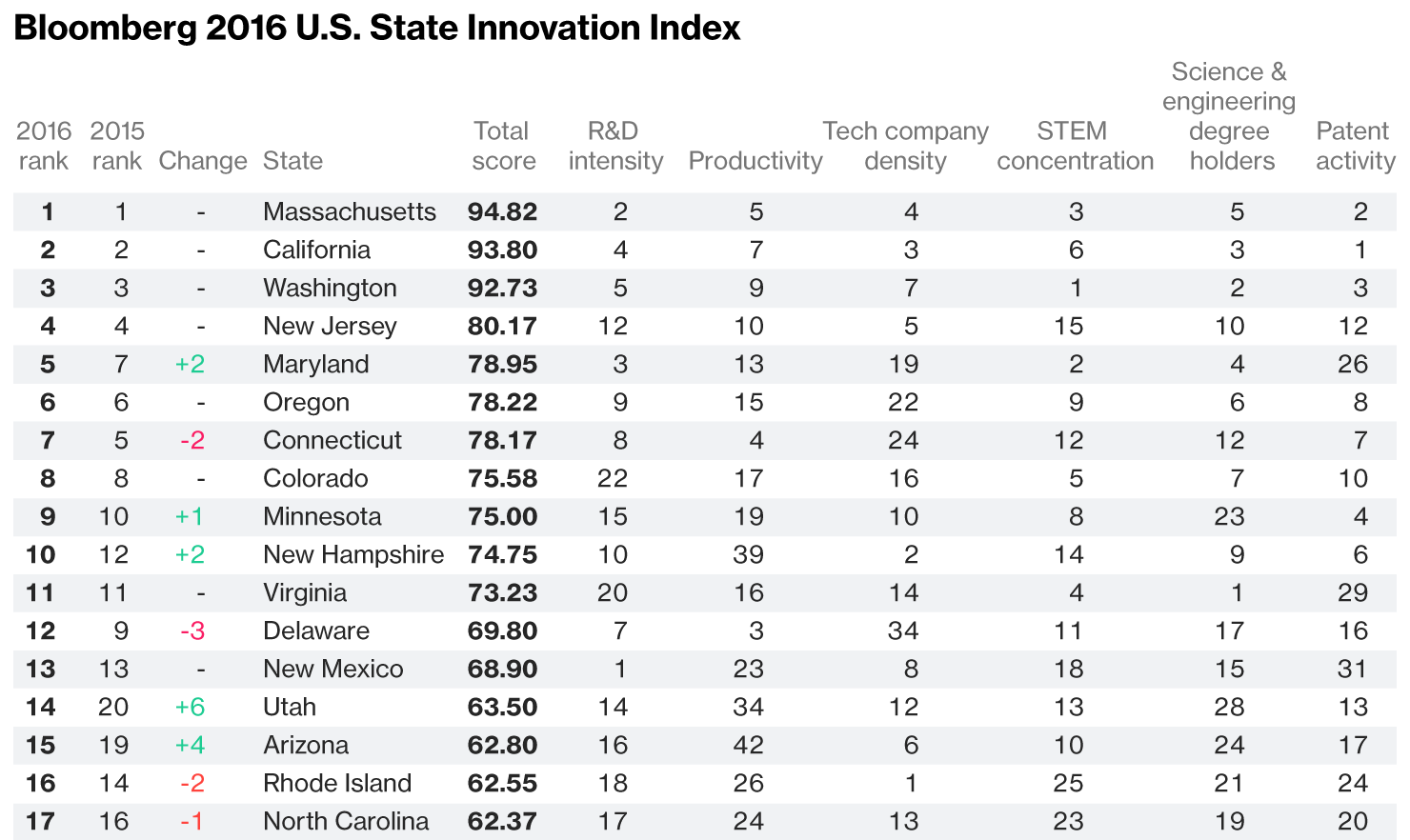 Where does Tucson fit in this picture? Anyone? Anyone?